You are losing potential customers every day
96%
online visitors
are not yet ready to buy
70%
online visitors
feel they don't get enough advice
44%
online visitors
would like 1:1 live interactions
Put an end to impersonal remote advice
OKOMO puts a face on your website
With OKOMO you can turn your online sales channels into virtual shop windows and your static online customer communication into authentic interactions. This will bring your company closer to its online customers, improve your digital channels and allow you to convert more prospects into customers.

«Companies with the most direct connection to their prospects have a clear advantage.»
– Philipp Rutz, Founder & CEO, OKOMO –
One solution. Multiple use cases.
#1 Solution for omni-channel customer advice


The quickest path to ...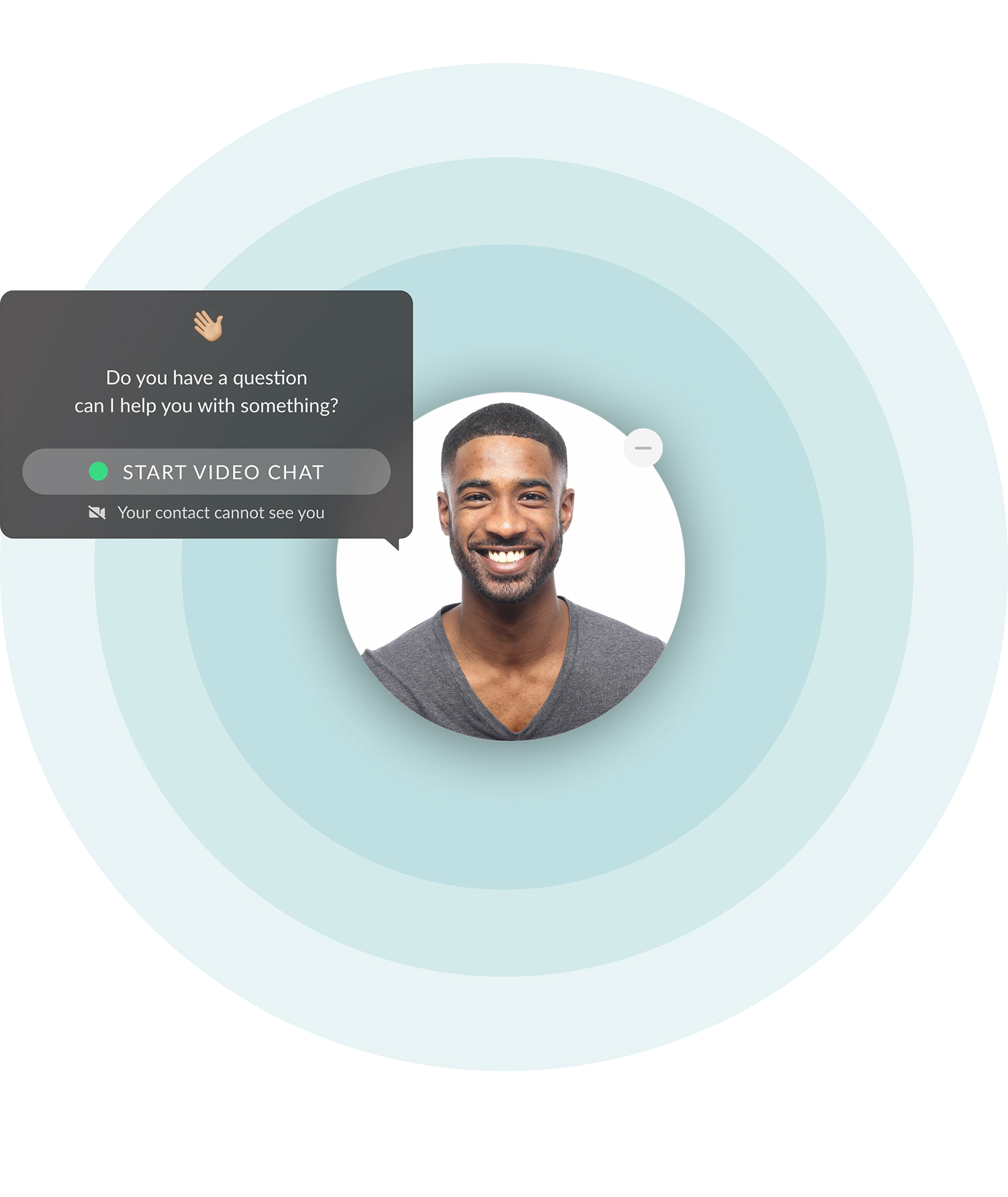 ... the most relevant
advisors on your
+ website
+ landing page
+ webshop
+ online showroom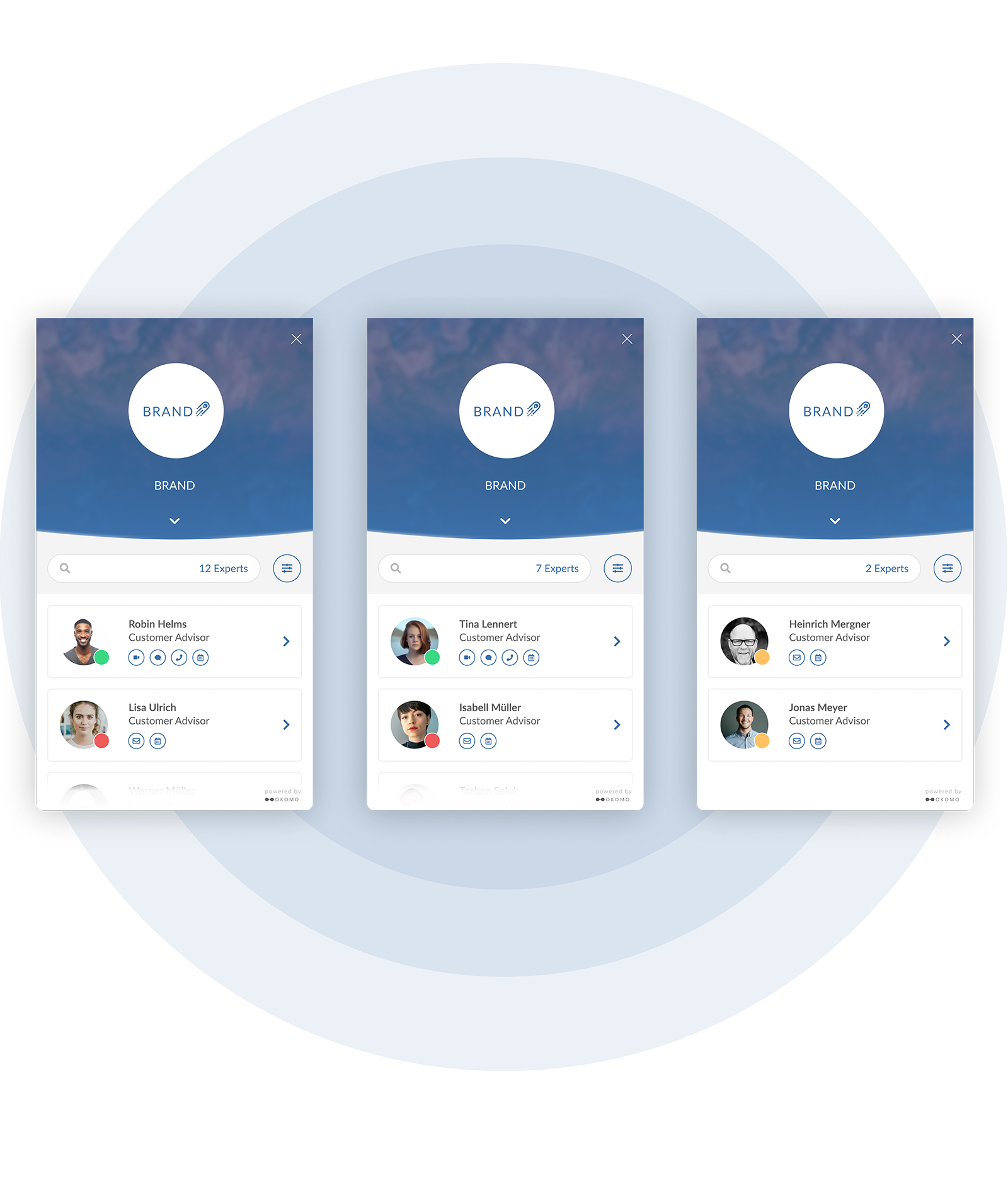 ... the most relevant
companies on your
+ interactive
member and partner directory
+ company directory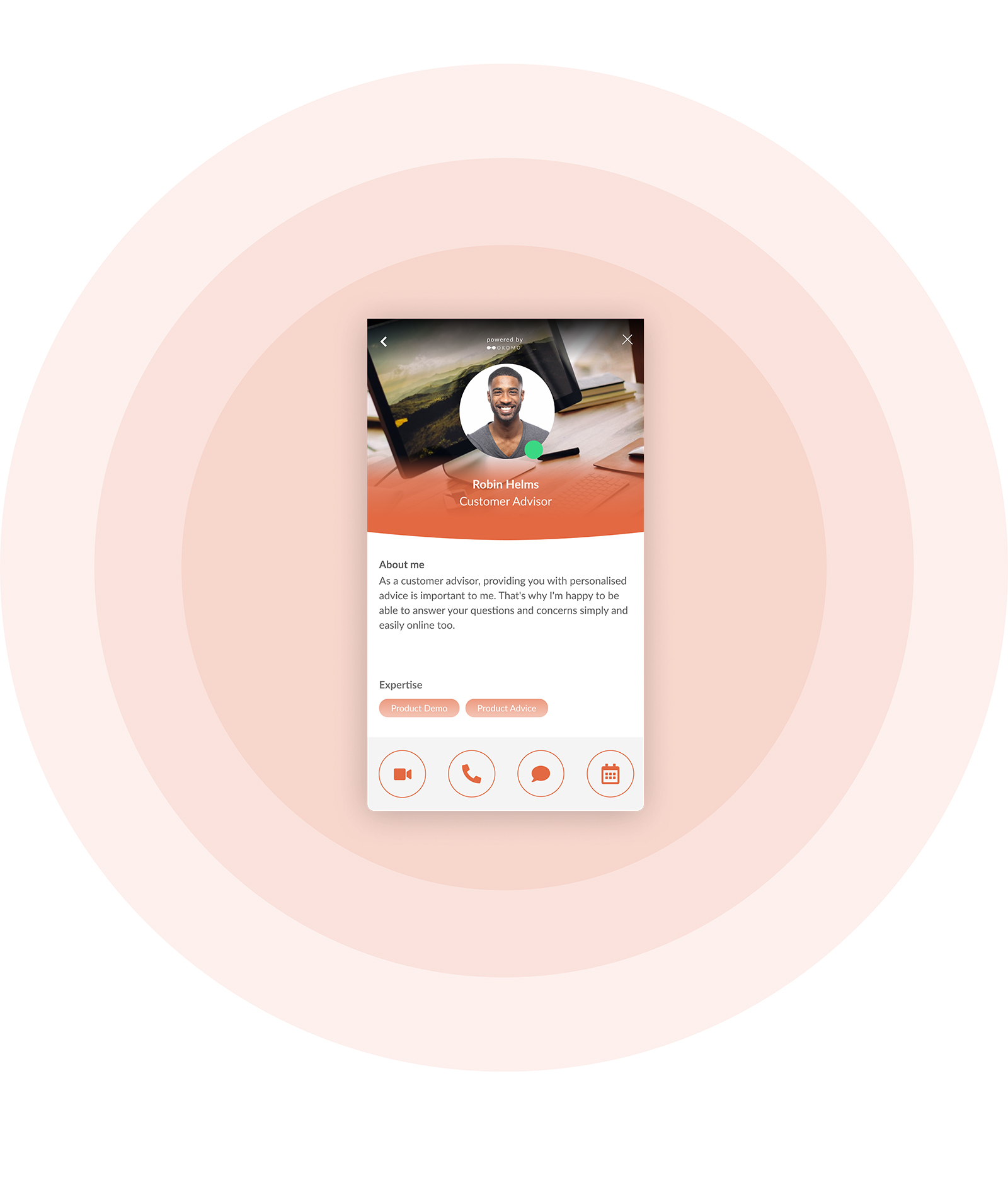 ... the most relevant
exhibitors on your
+ virtual event
+ digital roadshow
+ hybrid event
+ online showroom

... the most relevant
product experts in your
+ local
point of sale
+ shop / branch
+ showroom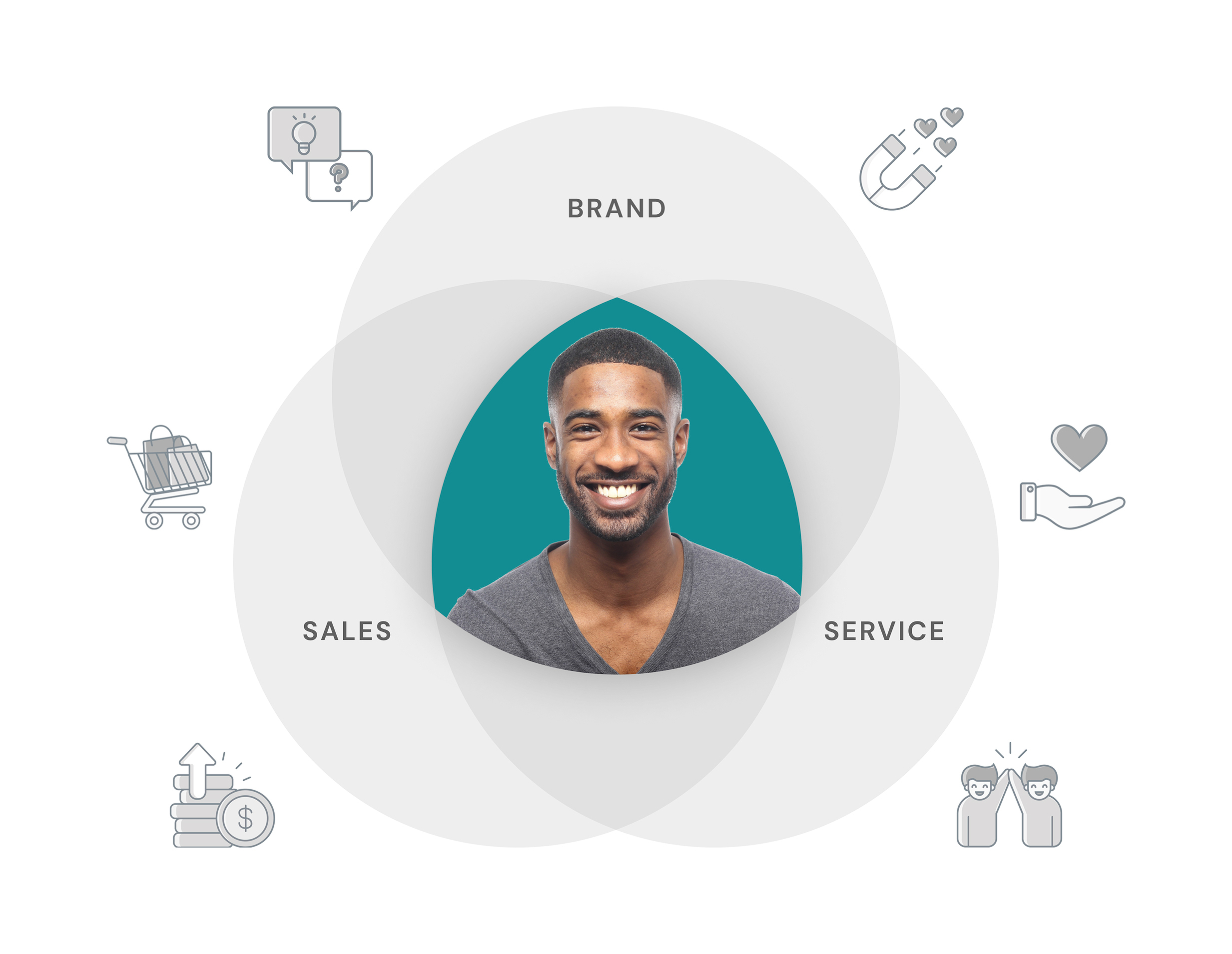 Because people buy from people
Get points for being personal and authentic
Get rid of impersonal chat bots and anonymous contact forms. Your prospects, customers, or patients want personal online advice and to see your products.
With OKOMO your employees take the stage and digital interactions with your customers are truly unique. OKOMO allows you to do more than simple video calls. With real-time product demos and advice, you will be able to create sustainable and authentic customer experiences online too.
«OKOMO is the perfect link between the digital and physical worlds.» – BMW –
Higher conversation rates. More sales. Stronger differentiation.
More successful through personal online interactions
+44%
customer satisfaction after remote advice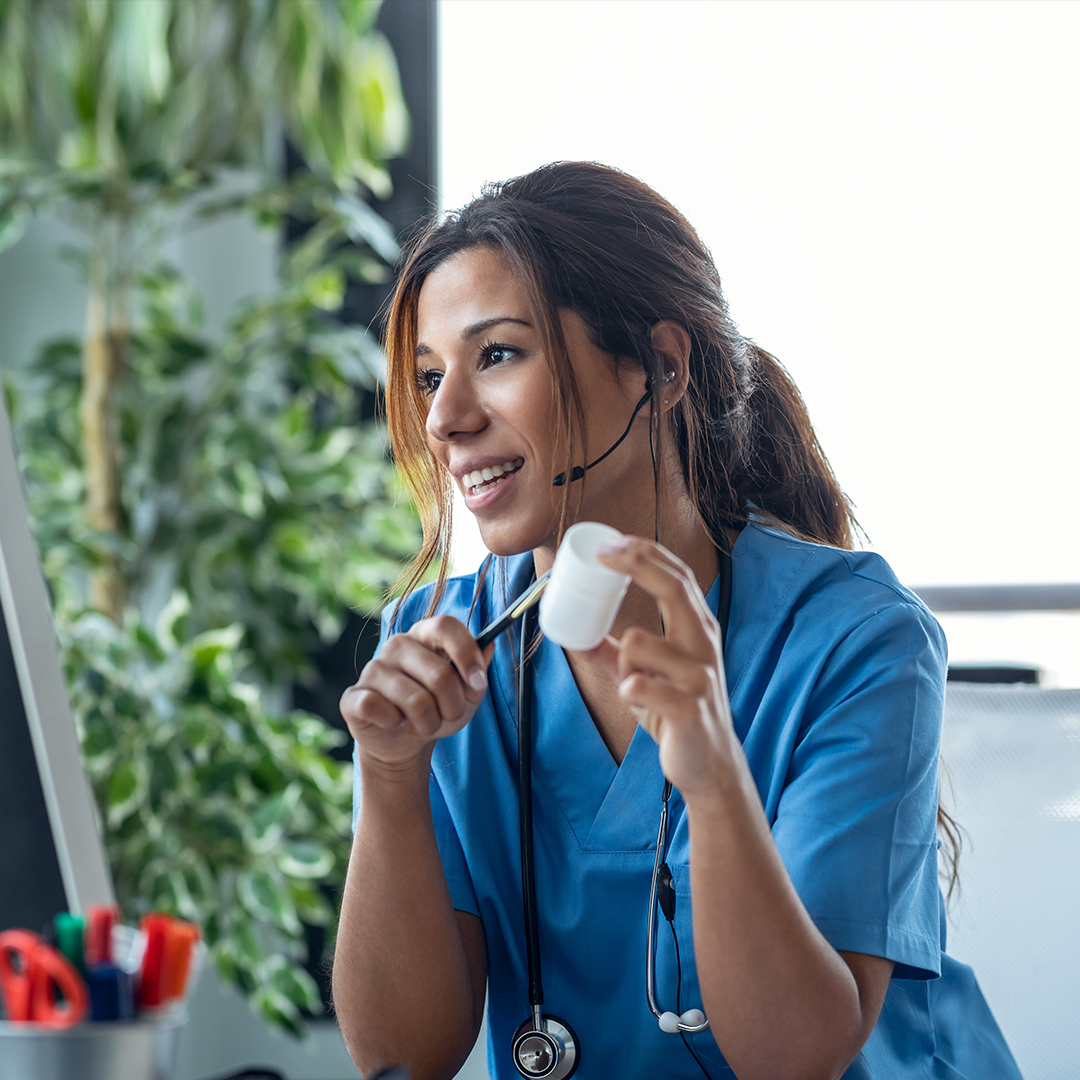 Reduced to the Maximum
Designed for live advice &

product demonstrations
No download.
No registration. 100% data protection.
Are you selling complex / high-value products and services? Demo them online through OKOMO and proactively influence buying decisions.


OKOMO works on any modern browser and is easy to use on a computer, tablet or smartphone. See for yourself how easy OKOMO is to use and to integrate into all of your customer touchpoints including your website, newsletter, emails signatures, social media, QR codes and even your local PoS.


Protecting your data is our top priority. OKOMO is built on end-to-end encryption and is GDPR-compliant.

High-end. Comfortable. Sustainable.
+ 3.500 companies worldwide already leverage OKOMO
OKOMO stands for
Personal. Simple. Safe.
High Quality
With ♡ from Switzerland
on Swiss data centers
100% safe
GDPR
Optimal data protection, GDPR compliant
Recognized
Multiple awards for Best Retail Case
There for you
Personal service & support
Our mission
We want to make the internet a warmer
place by enabling businesses to delight
their customers through a more human,
convenient and simple
customer experience.
+ 3.500
companies make their online channels
more successful thanks to OKOMO
+ 9.000
experts advise their customers
online just as personally as on site
+ 1.000.000
widget calls in the
last 12 months alone